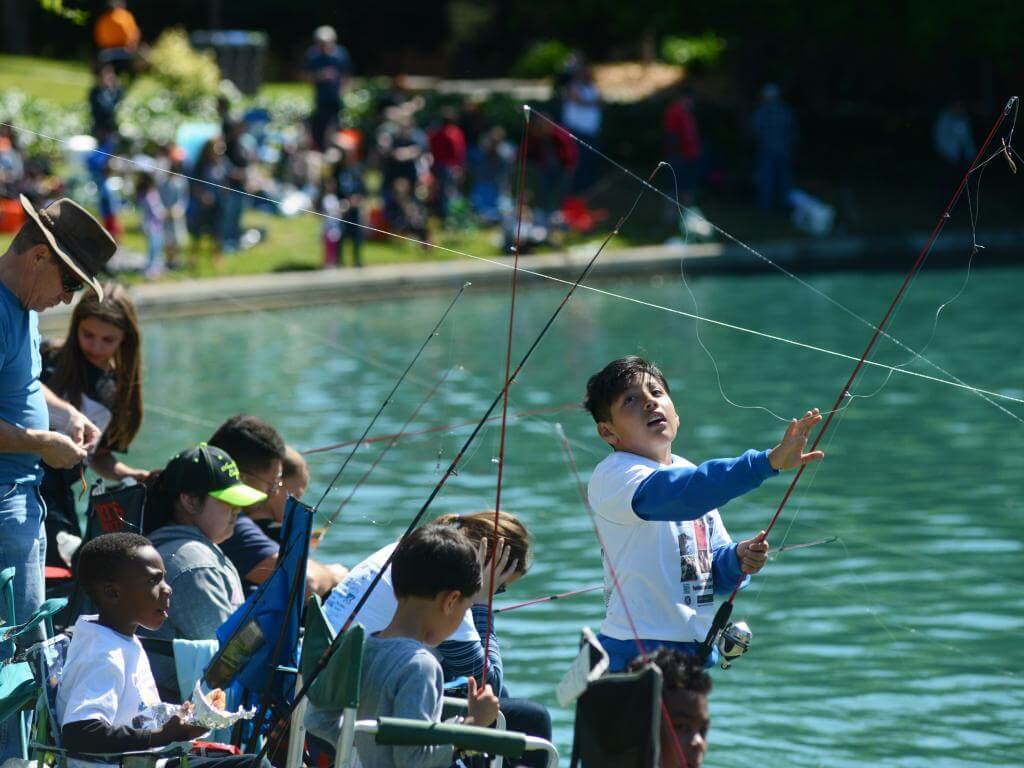 Well over 200 children and their families will gather around the Fairfield Civic Center pond this Saturday, April 27, for the city's annual Earth Day celebration and the Robert Orlando Kid's Day of Fishing Derby!
As the saying goes, 'the early birds get the worms' and all of those children will be at the pond bright and early in hopes of catching the biggest fish.
This annual free event, sponsored and organized by the Fairfield-based Kids Day of Fishing, Inc., coincides with the city's Earth Day Celebration and is for children between the ages of 3 and 15 years old and special needs children of all ages.Sign in and registration will begin at 7 a.m. with the derby from 8:30 a.m. to noon. The pond will be stocked with 800 POUNDS of catfish for the children to catch. Trophies will be awarded for top fish!
Pre-registration for the fishing derby is only available for children with special needs. All other participants must register the morning of the derby beginning at 7 a.m. Registration is on a first come, first served basis but there will be a donation area with gear available for children who come late.
All participants will receive a free t-shirt, rod and reel, tackle kit, bait, and a hot dog lunch. Families are welcome to bring their own fishing gear from home to use.
Meanwhile, the city's Earth Day celebration will be going on from 9 a.m. to 1 p.m. There will be fun for all ages, including rock painting with the Fairfield Youth Commission, a composting demonstration, Fun on the Run and bounce houses, finger painting, community recycling information, free energy and water assessments, and music and entertainment. Also, as you're exploring look for one of 10 hidden special Earth Day rocks. Bring the rocks to the KUIC booth and win a prize!
The Fairfield Civic Center pond is located behind Fairfield City Hall at 1000 Webster Street.
For more information on Kid's Day of Fishing and to register a child who has special needs, visit www.kidsdayoffishing.org. All other children can register for the event Saturday morning beginning at 7 a.m.