Morita is probably best-known for playing Mr. Miyagi in the 1984 motion picture "The Karate Kid" — a role for which he was nominated for a Best Supporting Actor Oscar. What some may not know is that Pat Morita was also a 1949 graduate of Armijo High School.
Morita was born in Isleton to Japanese immigrants Tamaru and Momoye Morita on June 28, 1932. His first name at birth was Noriyuki or "Nori" for short. As a small child, Morita contracted spinal tuberculosis and was in a full-body cast for approximately seven years. At about age 11, he underwent a then-experimental procedure that changed his life dramatically. Unfortunately, that time was right after the Japanese attack on Pearl Harbor and American citizens of Japanese descent were summarily rounded up and sent to relocation camps for the duration of the war. "One day I was an invalid," Morita said in a 1989 interview with The Associated Press. "The next day I was public enemy No. 1, being escorted to an internment camp by an FBI agent wearing a piece." Karen Herman, director of the Archive of American Television, conducted an intensive interview with Morita in 2000, which is available for viewing on the organization's website, http://www.emmytvlegends.org. In it, Morita described the feeling he got when the war ended and he went to Armijo High. While some parents of classmates harbored lingering anti-Japanese sentiments, Morita didn't experience that from his peers. "When I became a teenager and went to high school, these young kids didn't carry that kind of baggage with them," Morita said. "I was just Nori and a classmate and they gave me a sense of self for the first time in my life."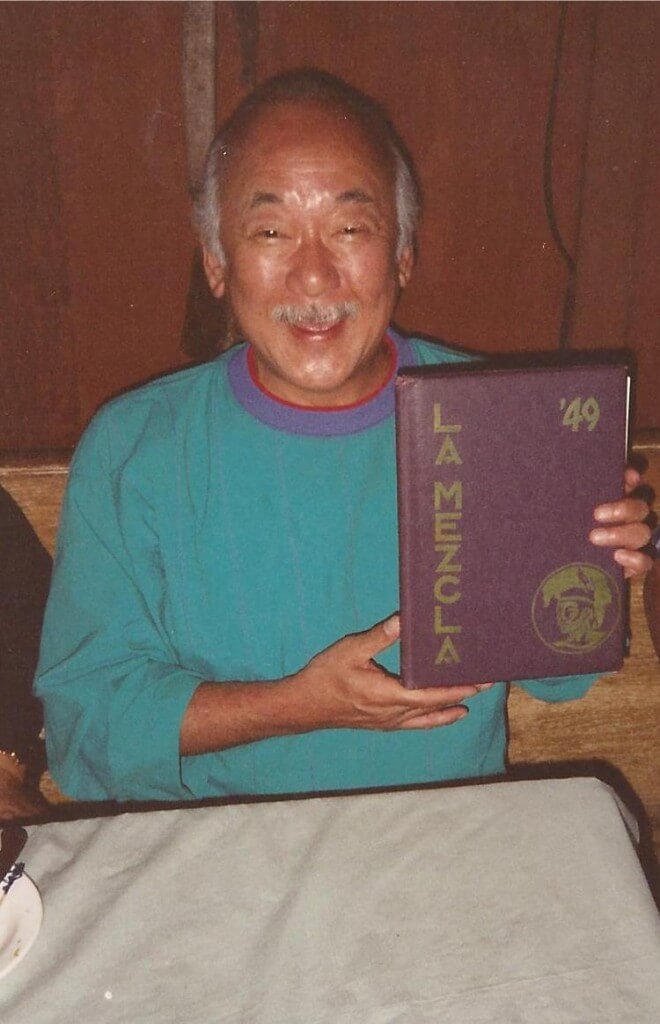 Morita's account was borne out by some of his classmates, including longtime Fairfield businessman Art Engell. "When he came to our school he was just another guy and everybody liked him. He was funny as all get out," Engell said. "He was involved in everything, drama, you name it — he was even on the basketball team even though he was only 5-foot-2 — but he only got in when we were 100 points ahead." Aside from the comedic performing arts talents for which he later became famous, Morita was an artist and drew a mural of a miner panning for gold on the inside front and back covers of the 1949 Armijo La Mezcla yearbook.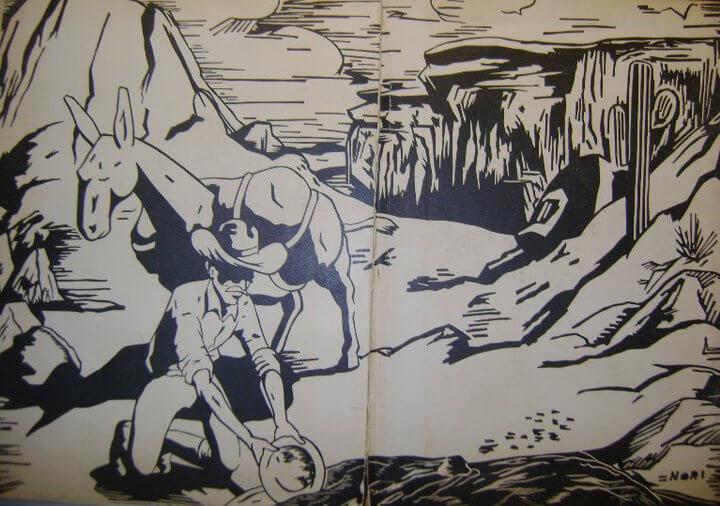 Ron Thompson, who later became a legendary coach at Fairfield High School, graduated from Armijo a year after Morita and Engell. "Nori was a sports nut and wanted to be an athlete so bad, but he was very small and just wasn't very athletic," Thompson said. "When I was a freshman and the Japanese students came back, four of his buddies came out and we won the baseball championship, but poor Nori just didn't measure up and I know that was very disappointing for him." After achieving fame, Morita still found time to sometimes help out his old classmates.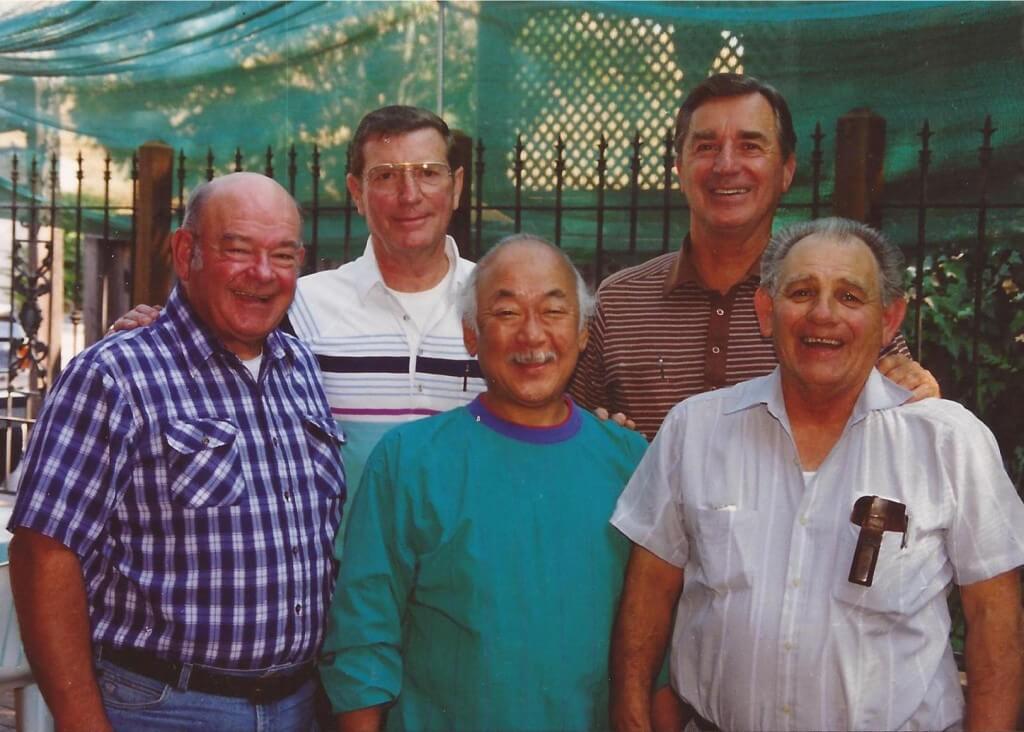 "Art Engell and some other guys started a bank and they had Nori come for the grand opening," Thompson said. "I was in the coach's office at Fairfield High and here comes Art Engell bringing Nori in to see me. That's when he was on 'Happy Days' and the kids were going crazy." Morita was coaxed by Engell to attend the Class of 1949's 10-year reunion, which was the only one he made. For the 50th reunion in 1999, Morita sent a 2½-minute video for his classmates titled, "A message from the Last of the Great Prospectors." In it, he dressed as a 49er panning for gold in Alaska and turned celebrity name-dropping on its head by mentioning the names of several of his classmates, including Engell, whom he referred to as "gems." Morita died in 2005. In the Archive of American Television interview, he was asked how he would like to be remembered. "I guess I'd like to be remembered for having touched a lot of lives in happy, positive ways," Morita said.