By Tony Wade
Scandia Family Fun Center opened off Highway 80 in 1978 and was owned by Gert Jensen, whose son Finn now runs it. The 9-acre amusement facility featured a video game arcade, miniature golf, batting cages, bumper boats and go carts on a race track.
When MTV launched in 1982, it encouraged people to tell their cable providers "I want my MTV!" Well, Fairfield's then-cable company, Storer Cable TV, evidently didn't listen, because for a few years the only place in town to watch Music Television was at Scandia. I remember being mesmerized when I saw my first video there ("Eminence Front" by The Who).
My memories of Scandia are kinda bittersweet. The sweet part was that I loved playing BattleZone (where you commanded a tank and the screen had green vector outline graphics) and other games, such as Berzerk, there.
The bitter part was I'd asked a girl on a date, but my best friend had planned to ask her, too, and we argued. I took her to Scandia and we played miniature golf. Afterward, she told me she really liked my best friend. Ouch. They then got together. Oh, but then she turned out to be a psycho, so I guess my Scandia memories are ultimately sweetsweet. Sweet!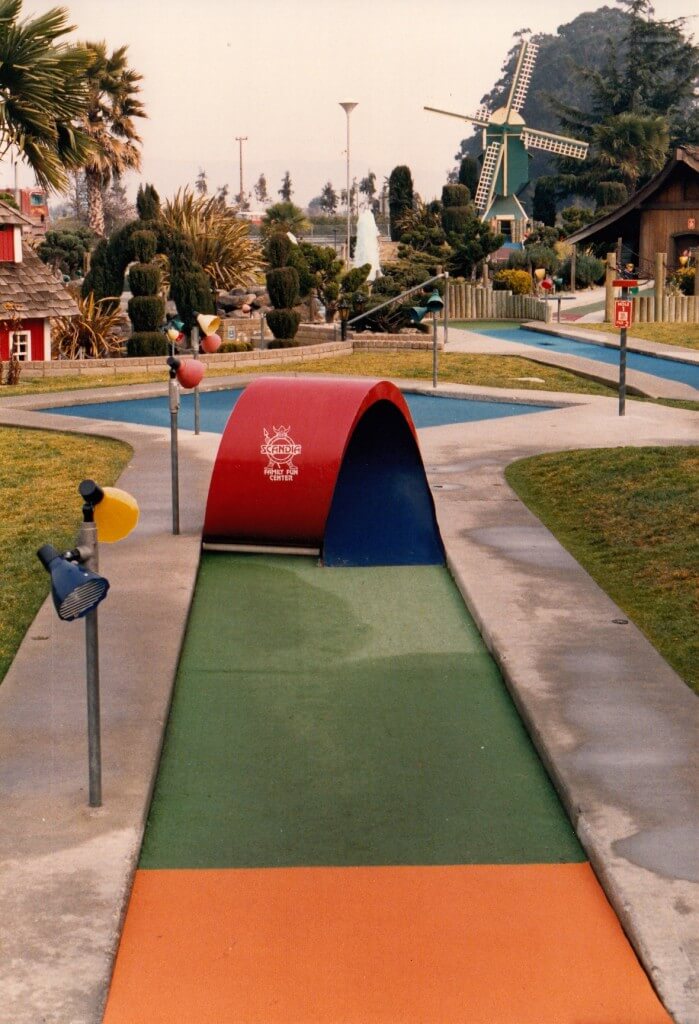 Others shared:
Clifford Tillotson: "Years ago I worked one winter repairing their race cars and boats. I remember walking around the track, finding tokens that flew out of drivers' pockets and at the boat pond I put a wad of gum on a broomstick and got tokens from the bottom. I would give them to small kids."
Nicole Hanson: "I loved going to the batting cages – hitting in the fastest hardball cage – and showing up all the boys (and men). The softball ones were just too slow for this girl!"
Mary Babinski: "MTV . . . AND MORE MTV AND MORE MTV . . . I could not get enough MTV . . . Did I mention MTV?"
Robert Bright: "I worked there when it was being built. Gert was the owner and he had some of the guys help build that place. There was an apartment in one of the buildings, where if you worked a late night and had to work the morning shift, you would spend the night."
Tracy Vest: "I took my nephew there once when he was about 12 (and I was in my fourth year as a 29-year-old) and played the game where you shoot people. Some guy who was around 15 put tokens on top of the machine and said 'Play you?' I don't know which was funnier – the look of mortification on my nephew's face or that a kid thought I was good enough to challenge! And yeah, he beat me."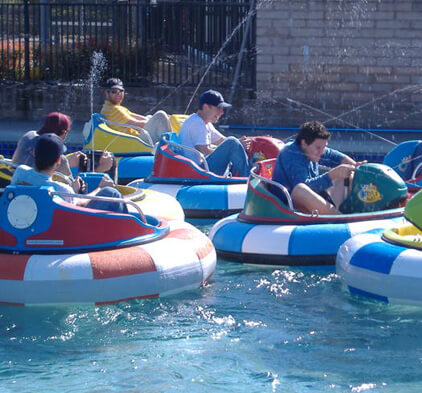 Nicole Immens: "My best friend and I used to go there all the time in high school to master our mini-golf game. And by 'master,' I mean somehow manage to hit the ball into a bush or onto someone else's hole entirely. Also, I went there for my sister's birthday party. She was turning 4 or 5. She and my dad decided to take a ride on the bumper boats . . . not a good idea as far as weight distribution goes. They weren't in the boat 30 seconds and the thing flipped over! The people at Scandia were very nice, though– they helped them out fast and even gave us a whole bunch of free passes."
Denise Marie Torkelsen Lazzara: "I worked there for a few years when they opened the pizza part. They wanted to bring in revenue, so we had The Greg Kihn Band come one night and sign autographs. Another time we had Night Ranger come and there were so many people I had to hide out upstairs with the band until they could calm the crowd down. What a cool experience. I was only 18, locked upstairs with a famous rock band."
Al Dolby: "When my oldest son was just a tyke, he would equate the castle on the golf course with Disneyland, so for a year or so he was thinking he was actually at Disneyland! Hey, it worked for a little while at least!"
Fairfield writer Tony Wade is still a little sad he missed when Michael Jordan visited Scandia in 1993.