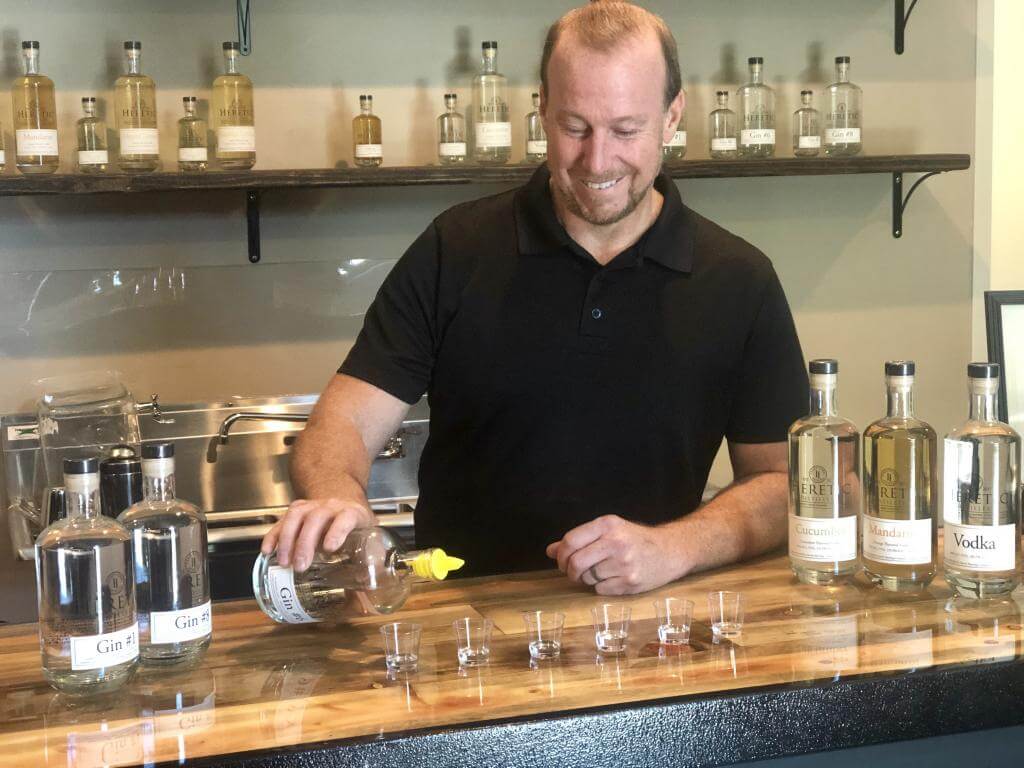 It's Friday afternoon and Heretic Brewery's tasting room and restaurant is filling with a crowd excited to kick off the weekend.
The "Confessional," as it is called, is thrumming with the sounds of conversation and laughter. Appetizer plates and dinners are coming out of the kitchen, adults are sampling beer flights at the bar, while children entertain themselves with board games. This ambiance is what Heretic is known for.
Adjacent to the Confessional is a brand new experience Heretic owners Jamil and Liz Zainasheff hope the community will enjoy just as much. This smaller room, with a black tabletop bar and windows draped in red curtains, is Heretic's new distillery tasting room.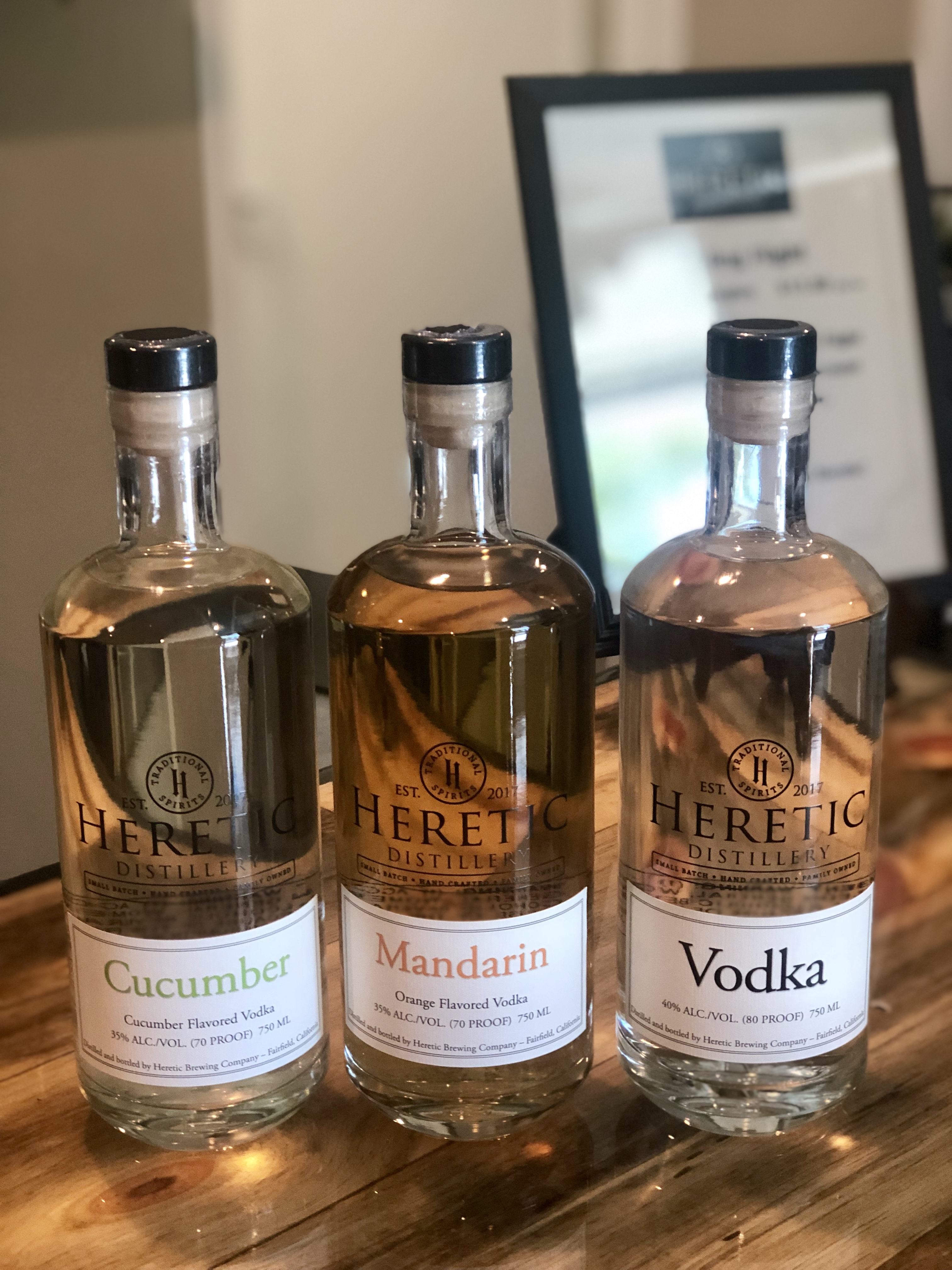 The distillery tasting room opened in April, and features four flavors of vodka and three types of gin, all distilled from beer made at the brewery from the tanks seen inside the Confessional. This new tasting room is open Fridays and Saturdays, 3 pm to 7 pm, and offers a flight of six quarter-ounce drinks for $15. Guests can also purchase larger bottles to take home.
"I think they are all outstanding," Liz Zainasheff said. "We do think it is a higher quality because of the fermentation process we use. It's very smooth, and the idea is that you can drink it alone, or make cocktails with it. Our vodka, for example, comes in chocolate hazelnut, meyer lemon, cucumber, and matcha."
Heretic has wanted to open a distillery for several years. Jamil, a passionate and creative beer connoisseur, wants to continue to hone his craft, his wife explained. Heretic is also working on a license to brew cider, and will soon roll out a seltzer label.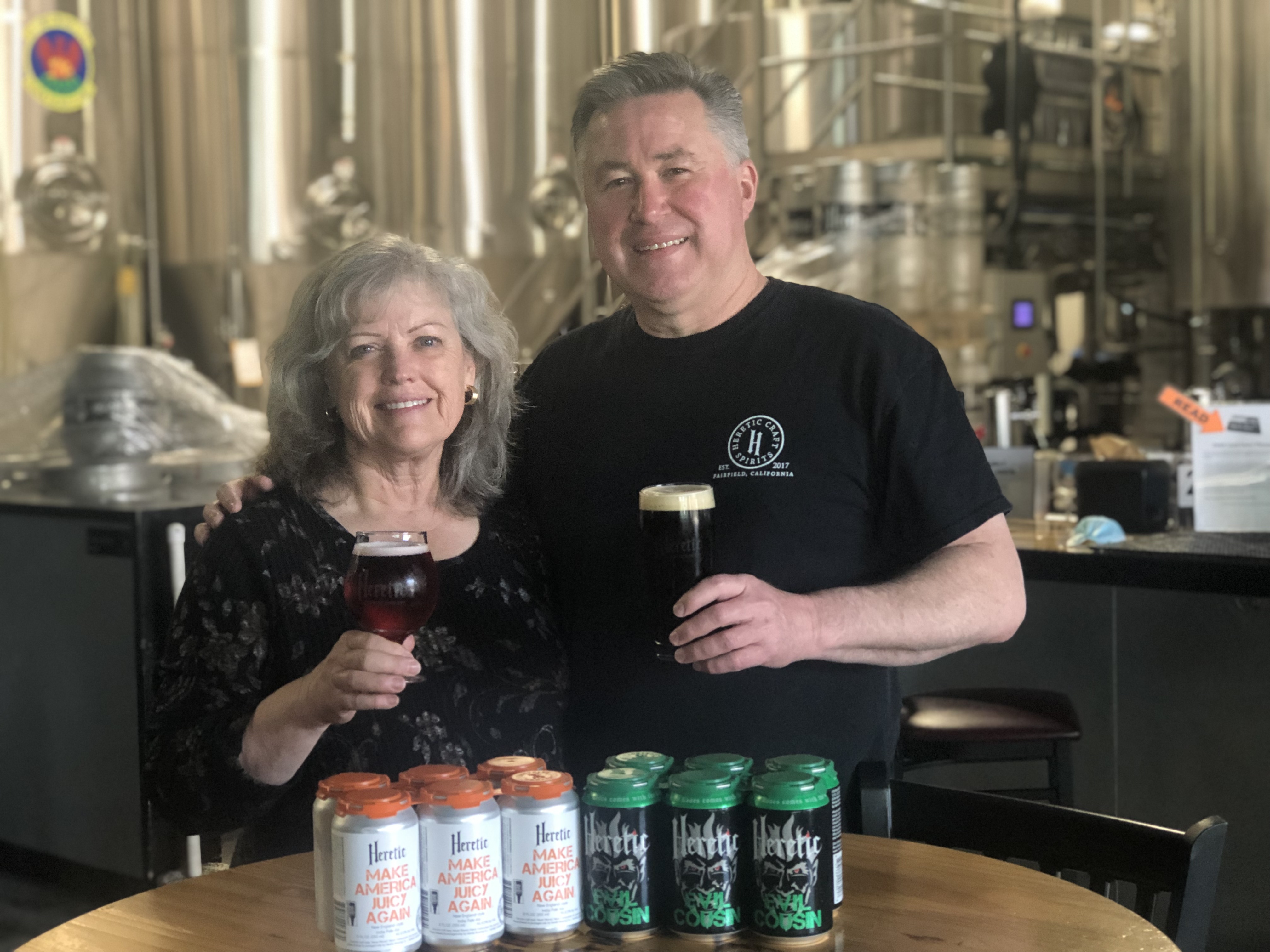 The brewery has come a long way since it opened its Fairfield location in 2013. Heretic beer is now available in 13 states and nine countries. Jamil, who started off as a home brewer in 1999, gives keynote presentations at conferences around the world.
At their Horizon Drive tasting room, Heretic has 21 beers on tap. There is one for just about any palette, from sour beers to those made with wine grapes. Heretic is best known for the Evil Cousin and Evil Twin.
"This is an industry based on passion," Liz Zainasheff said, adding that brewers, in their creativity, are like chefs. "The world is truly your oyster."
Heretic Brewery, 1052 Horizon Drive, Fairfield, is open 3-9 pm Monday-Thursday, 12 pm-9 pm Friday and Saturday, and 10 am- 9 pm Sunday. Learn more at www.hereticbrewing.com