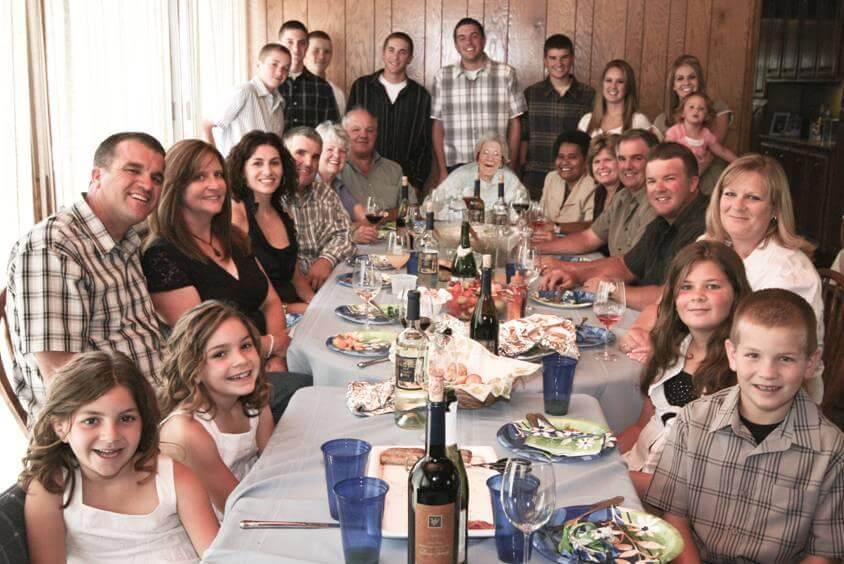 The following article was originally published on CKJY Exports Wine & Spirits Blog on July 17, 2018
BY RUTH LOGSDON
Oddly enough, this Suisun Valley winery's tale has roots in Oakland, California. That is where Mario and Lena Lanza met and fell in love in 1934. Interestingly both their families came from the small northern Italian town of Silvano De Orba. They were married three years later. Mario worked for the Oakland Scavenger Company until he was injured in a workplace accident. His doctor recommended he leave the cold dampness of the San Francisco Bay Area for a warmer climate. This unfortunate turn of events had Mario and Lena rethink their choice of homes.
Coincidentally, Prohibition was ending and Mario had a friend, Salvador Brea, who was starting a winery with his brother. In 1944, they decided to move inland to help improve Mario's health and became partners with the Brea brothers on Wooden Valley Road. By 1955, the Lanzas bought out the Brea brothers to become the sole owners of Wooden Valley Winery.
Lanza Family Roots Grow Deliciously Deep in Suisun Valley Sun
The Lanza's bought an adjacent ranch property and slowly replaced permanent crops with wine grapes. More property and grape vines were added over the years. Now, Wooden Valley Winery has 300 acres of vines producing lovely wine grapes.
As their love of this land grew, so did their family and their winery. Lena ran their tasting room and financial books. Mario devoted himself to the growing of the grapes and the winemaking. Their son learned the business by working alongside his parents. Richard, "Chick," became both their winemaker and delivery driver. He was a welcome site to many in his van delivering delicious wine.
Family traditions continued after Chick married Adrienne. They have raised their four sons the way Chick was raised. Working in the vineyard, driving tractors, working side by side are Lanza family traditions. Now, Rick has grown to be the winemaker. Ron works closely with him focusing on sales and marketing. Larry and Ken oversee the vineyards producing their wine grapes.
A quote from their website sums up who they are as a family and a business =
"For the Lanzas, it's all about family. We've maintained the tradition of gathering on a regular basis with close friends and relatives for delicious food and wine, to enjoy the results of our hard work."
The Suisun Valley community values the Lanza family and their winery's contributions. Recently, they were asked to serve as Grand Marshals for the local Independence Day parade.
Italian Family Style at It's Best
Have you ever been welcomed into an Italian family's home for a meal? If so, you have an idea of the welcoming spirit and warmth of Wooden Valley Winery. If you haven't experienced this, we highly recommend you plan a stop at their tasting room. The warmth of the wood in their tasting room is a subtle clue to the Lanza family's hospitality.
When you ask the Lanzas or their team about their winery, this is what they say – "We like to think that we're everybody's winery. We have such a wide variety of wines that just about anyone can find a wine they like. Our Wooden Valley brand of wines are great, easy drinking wines. These wines are for every day drinking and we have a wine for most tastes. White to red and dry to sweet, this line has everything from Chardonnay and Merlot to Riesling and our sweet red wine, Miscela.
If you're looking for a special occasion wine, our Lanza Family Cabernet Sauvignon and Lanza Family Petite Sirah would be the perfect choice. Both lovely, complex red wines and the perfect choice for a special meal.
Finally for something fun, we have our Rosetta wines. Both the Rosetta Rose' and Rosetta Dry Rose' are easy, fun and pink."
Wine That Gets Noticed and Appreciated …
While the Lanzas and team are focused on creating wines they want to drink, others are taking notice and sharing their wine. Isn't wanting to share wine the biggest compliment of all?
Their 2016 Sauvignon Blanc gained attention when Chuck Wagner, owner of Caymus Vineyards shared a bottle with Karen MacNeil, author of The Wine Bible. (The Wine Bible by Karen MacNeil is the best-selling wine book in the United States. It is the go-to reference for sommeliers and consumers alike.)
On January 26th she posted about Wooden Valley's Sauvignon Blanc on her Facebook page. Below is what she wrote. – "Chuck Wagner, owner of Napa Valley's Caymus Vineyards, handed me a bottle of this 2016 Sauvignon Blanc last week and said, "you'll be surprised." I am. It's just about the most delicious $16 wine I've tasted in a long time. From a small family winery founded after Prohibition in the still virtually unknown Suisun Valley near Napa.#sauvignonblanc #wine #2016 #steals —"
Why Not Taste the Lanza Family's Love of Life and Wine Yourself?
From the first sip, each of the Lanza family wine varietals have more than simply the branding on the bottle in common. The wines this family produce are welcoming and delicious.
In a world where pretension and fame are often sought after, the Lanza family forgoes the hype and ostentatious displays. We are so very glad they did. All of their Wooden Valley Winery wines are approachable and enjoyable. They definitely leave you wanting more.
Understandably, they produce wines great to pair with family gatherings and food. They accomplish this beautifully!
Wooden Valley Winery is Special to Our CKJY Exports Team
Truly our team has a special place in our hearts for the Wooden Valley Winery team. Todd Wetzel, our Winery Relations Manager, has long been a fan of their wines. In fact, he took Claire Logsdon there first when we started our exporting business. The Lanzas were one of our first winery teams.
Overall our CKJY Exports team believes –
Wooden Valley Wines are crafted to create a great meal meant to be shared!
All 15 of the wines they craft are Estate Wines. This means that the Lanza family grew the grapes in their vineyards from which they produce their wines. Many in the wine world commonly buy grapes or juice to craft into wine; however, that is not the Lanza way. Grapes are grown on their vines to be bottled as their wines, this family team creates wines they are proud to share. You can taste the difference!
Food Truck Fridays
The Lanzas like to have fun with their friends! That is why they plan lots of events for folks to come have fun. If you are looking for a nice relaxing Friday evening, you should head to Wooden Valley Winery!
Check out their coming line up on their winery page dedicated to sharing their upcoming bands – Food Truck Fridays.
Our CKJY Exports team encourages you to visit this California family that loves sharing their craft with their friends. If you make it to their winery, you will quickly become a friend of the Lanzas. If you taste their wines, you will become a fan of the Lanzas. Salud!