Get your wheelbarrows ready! Larry's Produce in Suisun Valley is now open for its 2019 season.
Larry's opened the gates to its farm stand at 9 am Saturday, June 8 to an enthusiastic waiting crowd. The popular valley farm stand, which includes both carts and wheelbarrows for customers to load with fresh fruits and vegetables, will be open daily, 9 am to 5 pm, through December.
TIP: Guests are encouraged to visit Larry's on the weekdays if possible as the weekends do get very, very busy.
All week long, you will find food trucks and ice cream trucks parked outside the entrance, waiting to serve customers.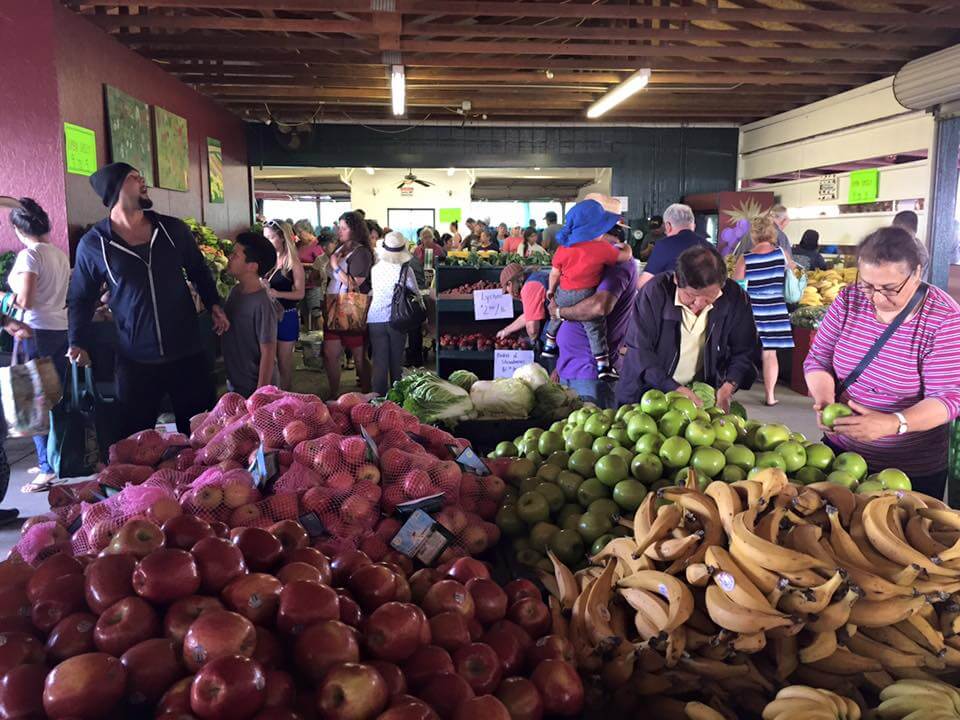 Larry's Produce, owned by Larry and Lisa Balestra, has been proudly serving the Fairfield community every year, between June and December, since 1986. Larry Balestra is a fourth generation farmer who followed in the footsteps of his great grandfather who originally migrated from Italy and settled in Green Valley where he farmed cherries and peaches.
During that first year of harvest, with only themselves and a single employee, the Balestra's farmed 40 acres. After years of hard work and by developing some innovative business techniques, they now farm over 1,200 acres including various fruits and vegetables sold at the stand as well as wheat, safflower, garbanzo beans and canario beans.
The initially small fruit stand has also grown substantially and has turned into a busy hub for both local shoppers and businesses as well as visitors from adjacent cities and counties. During its peak summer season, Larry's Produce employs 80 people or more, often high school students or young adults.
In addition to selling the large variety of fruits and vegetables they grow here in Fairfield's Suisun Valley, Larry's also augments their selection by purchasing products from the San Francisco terminal market. These are generally fruits and vegetables that they are unable to grow themselves due to climate and soil restrictions. By further serving their customers in this way, Larry's has become a one-stop shopping stand for fresh produce and one of the largest in Solano County.
You can find Larry's Produce at 4606 Suisun Valley Road. The farm stand is open daily, 9 am to 5 pm.