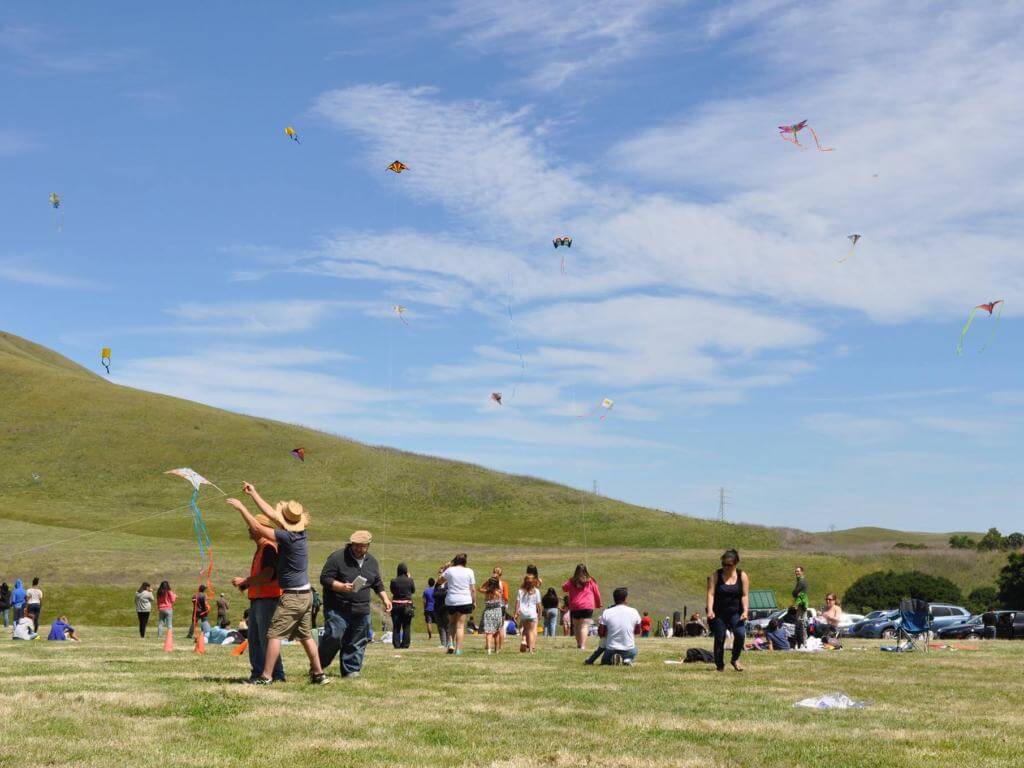 Let's go fly a kite
Up to the highest height!
Let's go fly a kite and send it soaring
Up through the atmosphere
Up where the air is clear
Oh, let's go fly a kite!
– Mary Poppins (1964 Film)
Just as George Banks and his family did in the 1964 classic, 'Mary Poppins', families are invited to toss their cares away May 4 and spend the afternoon with loved ones flying kites!
The 11th annual Lynch Canyon Kite Festival is this Saturday from noon to 4 pm. Bay breezes, grassy hills and open fields make for ideal kite-flying conditions at Lynch Canyon, a natural park and working ranch located off Interstate 80 between the cities of Fairfield and Vallejo. Local residents and visitors are invited to bring family and friends, kites, and a picnic lunch to the festival. Lawn chairs and blankets are welcome. Please make sure to also bring your own drinking water, as there is none available out at Lynch Canyon. Dogs are not allowed to protect wildlife and roaming cattle. Lynch Canyon is a working cattle ranch where free range cows roam as they please. You'll likely encounter a cow or two on the day of your kite-flying adventure.
The grassy field for kite-flying is right beside the parking lot at the main entrance to Lynch Canyon. Solano County Parks has generously waived the parking fee for this day, and admission is free. Come join the fun!
The Lynch Canyon Kite Festival was founded by Mike Rydjord, a C-5 and US Airways pilot and a flight instructor at Travis Air Force Base, who passed away in 2013. Rydjord started the festival to share his love of air, wind, land and flying. He loved helping first-time kite flyers get airborne and discussing technique with more experienced flyers.
Lynch Canyon is open Friday-Monday year-round. Parking fee is $6 (waived on day of kite festival) per vehicle. Annual parking passes are available.
For more information on the Lynch Canyon Kite Festival, visit www.solanolandtrust.org