Join Mr. Jelly Belly and his many mascot friends as they explore the Fairfield Jelly Belly Factory Aug. 7 from 9 am to 5 pm.
Over a dozen mascots are expected to visit the Jelly Belly Visitor Center, located at One Jelly Belly Lane here in Fairfield. Most mascots will begin arriving at the factory between 9 am and 10 am. They will be coming from area high schools, sports teams and businesses, all ready to hug and high-five their many friends at the visitor center. Even adults join the fun, often holding up their cameras for selfies with the characters and their family.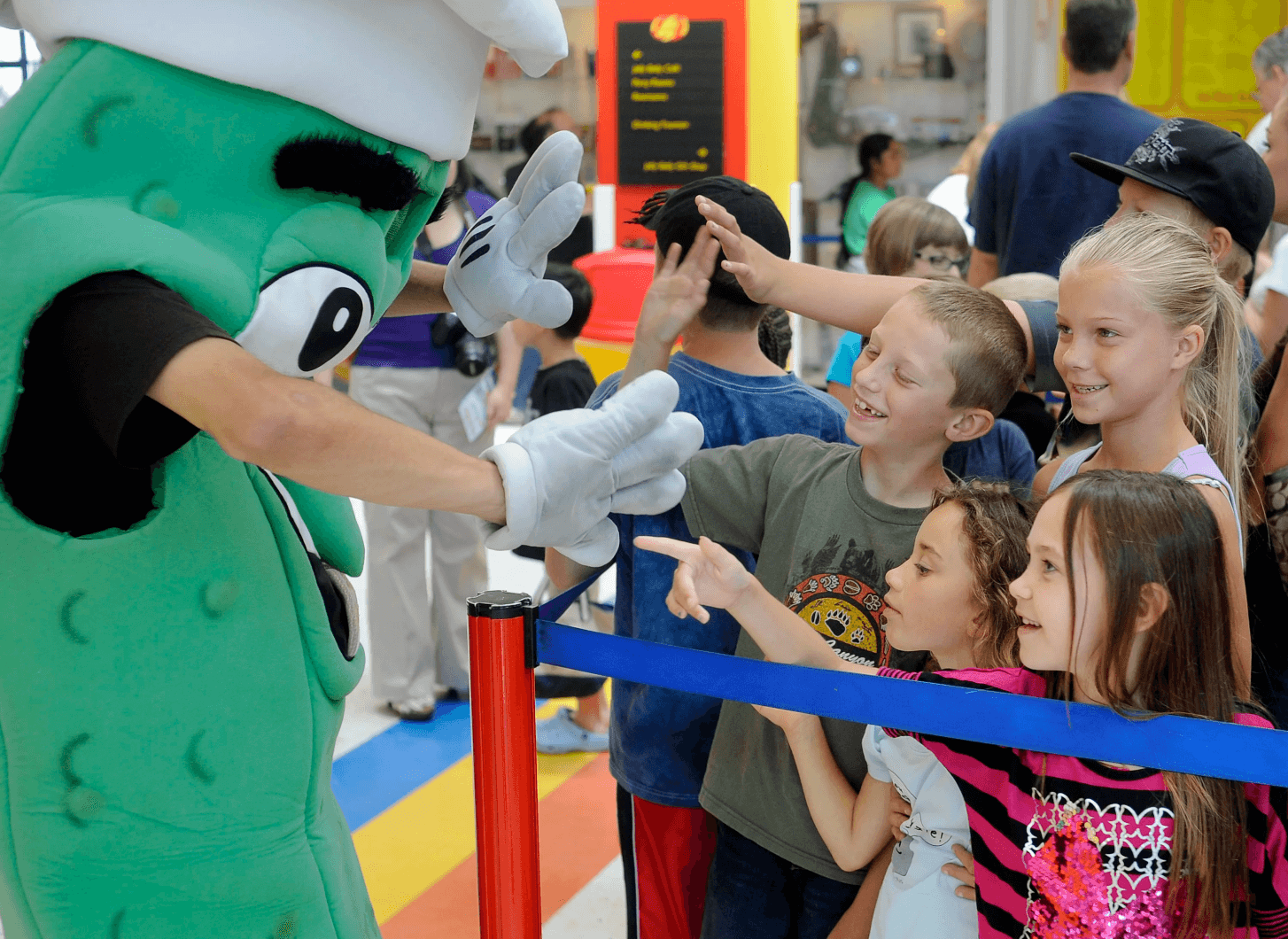 The day is always a fantastic photo opportunity for families. After all, how often do you get Mr. Jelly Belly, Chuck E Cheese, Build-A-Bear's "Bearemy", "Dinger" from the Sacramento River Cats, Mr. Pickle and so many others all in one location?!
The mascots will also be interacting with guests in line for the free self-guided Jelly Belly Factory tours. The tours above the factory floor are available from 9 am to 4 pm. Guests can go at their own pace, exploring the colorful ¼-mile-long elevated tour corridor, while watching the candy-making operations on the floor below. HD/4K videos along the way guide visitors through a Jelly Belly jelly bean's journey, and offer a close-up look at the activities that take place throughout the facility. Did you know it can take up to two weeks to make a single Jelly Belly jelly bean? Learn all the secrets of the candy-making process, from the kitchen where the candy starts, all the way through to packing the tasty treats into bags and boxes before sending them to stores across the country.