Suisun Valley celebrates its past, looks toward a bright future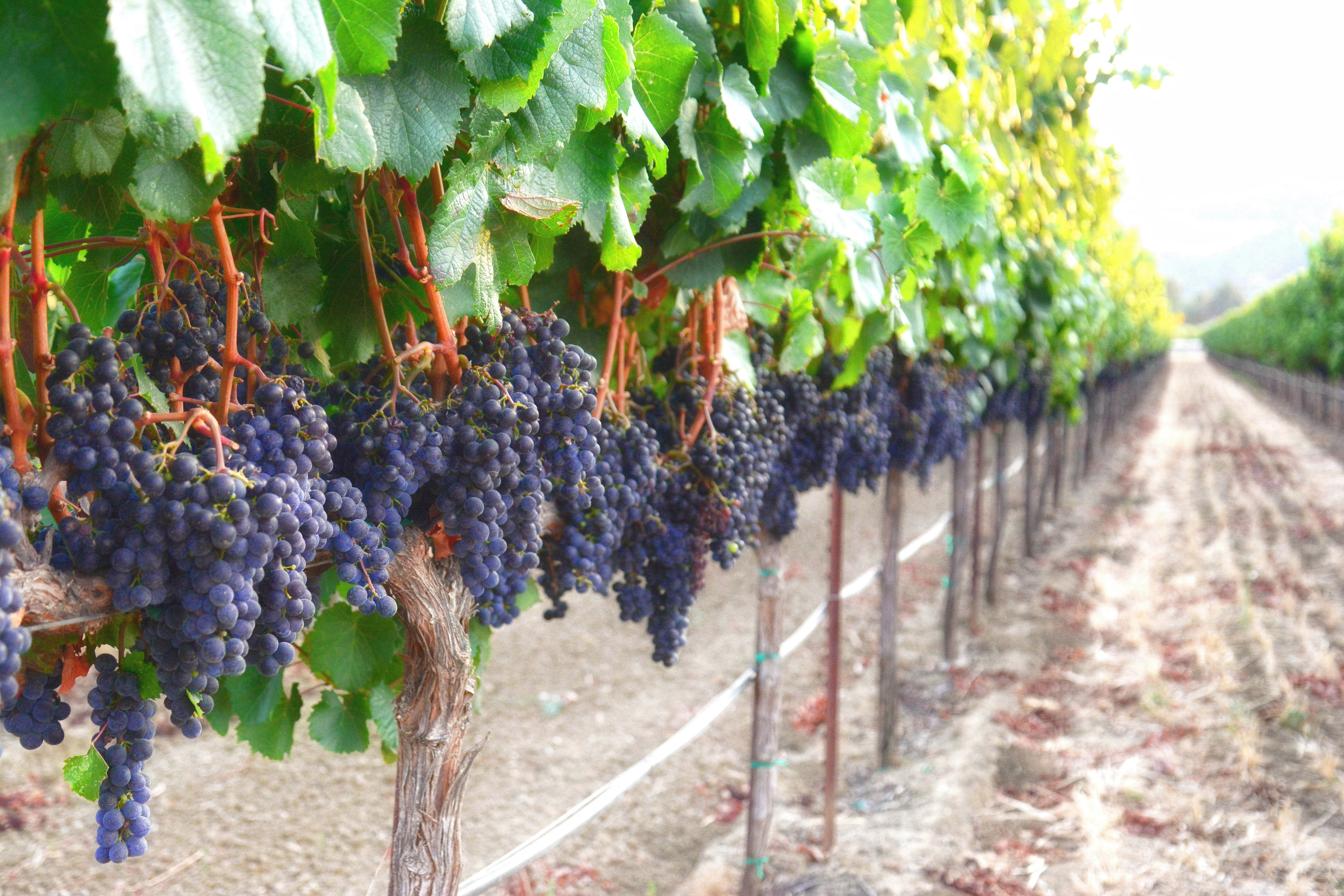 Suisun Valley is often described as an "up and coming" wine region. The reality is, Suisun Valley has deep roots and rich history in its soil, tended by families who have been farming and growing grapes for generations.
Suisun Valley's first grapevines were planted in 1860, and the first winery opened before 1900. The most well-known of Fairfield's pre-Prohibition wineries, Cordelia Winery, was owned by Louis Mangels, relative to Gary Mangels, co-owner of Mangels Vineyards. Caymus Winery, when moving its production to Fairfield, named its new facility Cordelia Winery as a tribute to the valley's history.
As many know, Wooden Valley is the longest operating winery in Suisun Valley. The winery opened just after Prohibition, with the Lanza family taking ownership in the 1940s. Chick Lanza was instrumental in securing the Suisun Valley American Viticulture Area (AVA) designation in 1982.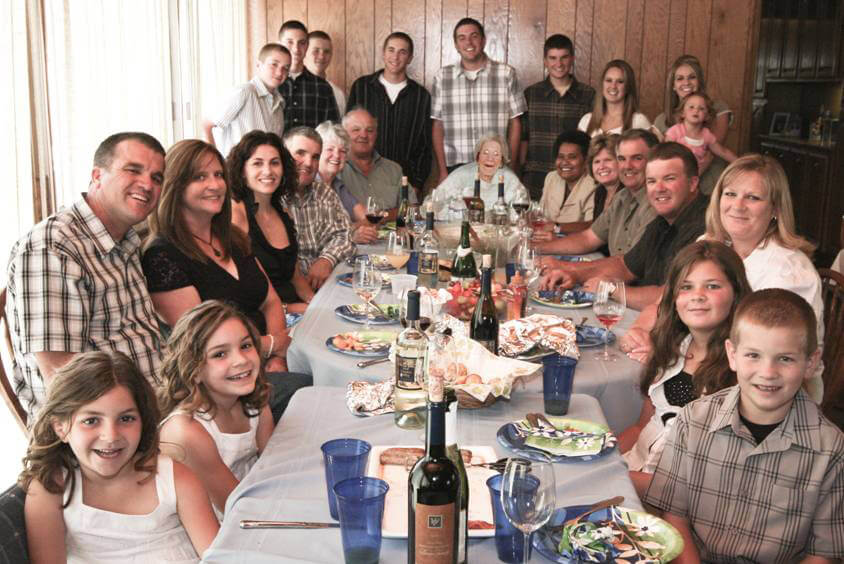 The Lanza family has owned Wooden Valley Winery in Suisun Valley since the 1940s.
Did you know Suisun Valley was the 16th AVA in the United States? Being awarded an AVA is a coveted designation that recognizes the valley's unique growing area. Suisun Valley has the second oldest AVA in California, behind only Napa Valley. There are now 242 AVAs in the United States, 139 of these are in California.
Having the AVA classification gives winemakers labeling privileges, and lets you, the consumer, know exactly where your wine is coming from. When you see Suisun Valley on a wine label, you know without a doubt that 75% of the grapes used to produce that wine were grown in the designated AVA…in this case, Suisun Valley.
Suisun Valley celebrates the anniversary of its AVA every year on December 26. By then, the winemakers have recovered from harvest and are excited to share the news of upcoming wines. As a special treat, some of the participating wineries offer barrel tastings of their red wines, which are approaching maturity and almost ready for bottling. Locals love to use this event as an opportunity to show off Suisun Valley wine country to friends and family visiting for the holidays. Tickets can be purchased at suisunvalley.com for $20 in advance and $25 on the day of the event.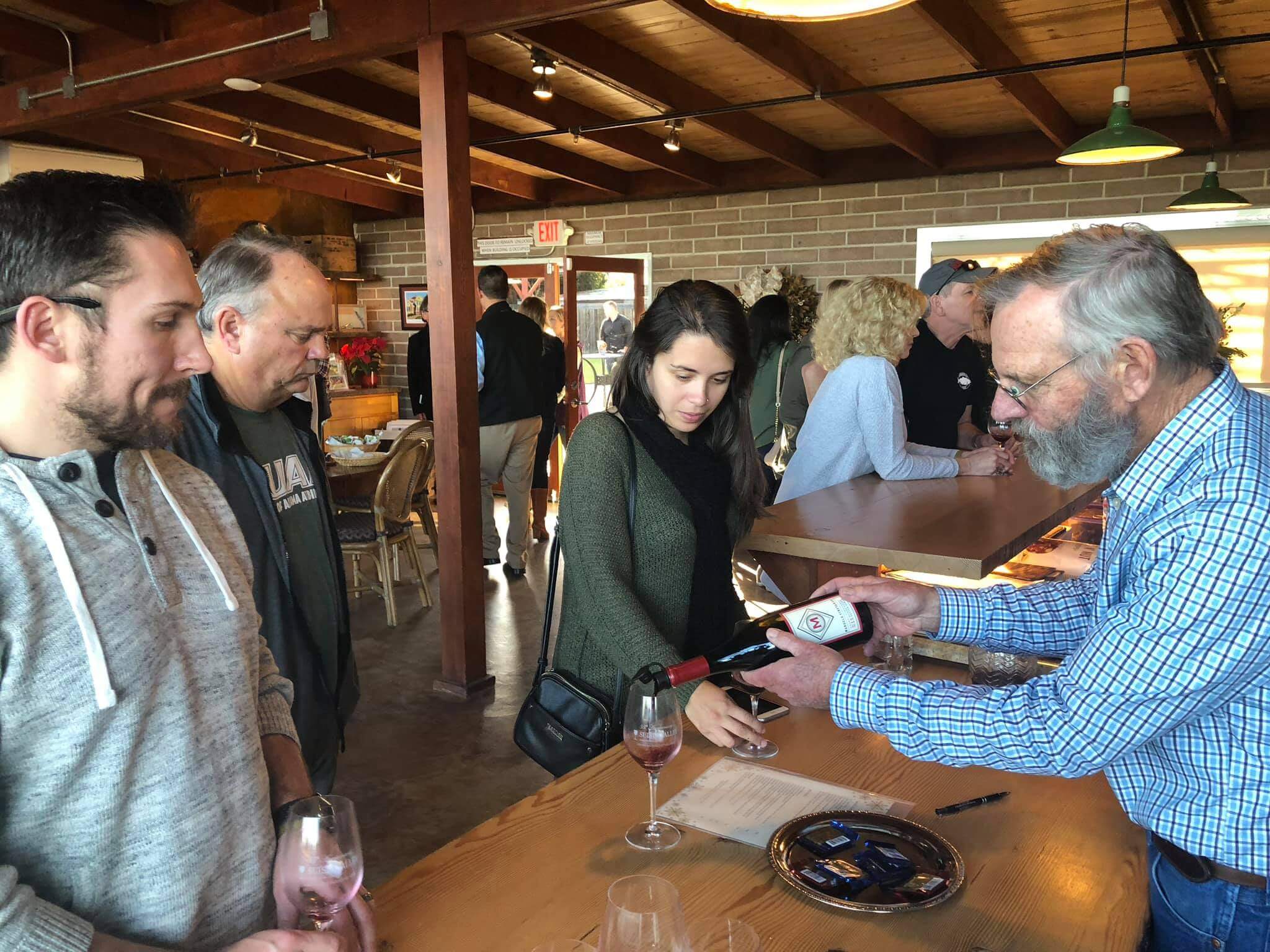 Gary Mangles of Mangels Vineyards pours wine for visitors at the 2018 Anniversary Celebration. This year's event is Dec. 26.
The AVA Anniversary Celebration is one of three events the Suisun Valley Vintners & Growers Association hosts each year. Passport Sunday is on April 19, 2020 and the Harvest Celebration will come in August.
The wineries and tasting rooms also host events year-round. There is often live music on the weekends at many of our tasting rooms. In the spring, summer, and fall, Food Truck Friday at Wooden Valley and Vezer Family Vineyard's VezerStock are always popular with locals. Join a bocce ball team at BackRoad Vines or take a cooking class at Il Fiorello. You can learn more about all the valley events at www.VisitFairfieldCA.com/events
As proud as we are of Suisun Valley's past, we also excitedly look to the future. We've welcomed two new tasting rooms in 2019 – the Suisun Valley Filling Station and Pioneer Tap Room – and 2020 will see the opening of the new BackRoad Vines on Suisun Valley Road and the construction of Caymus Suisun next door.
You can learn more about Suisun Valley at suisunvalley.com