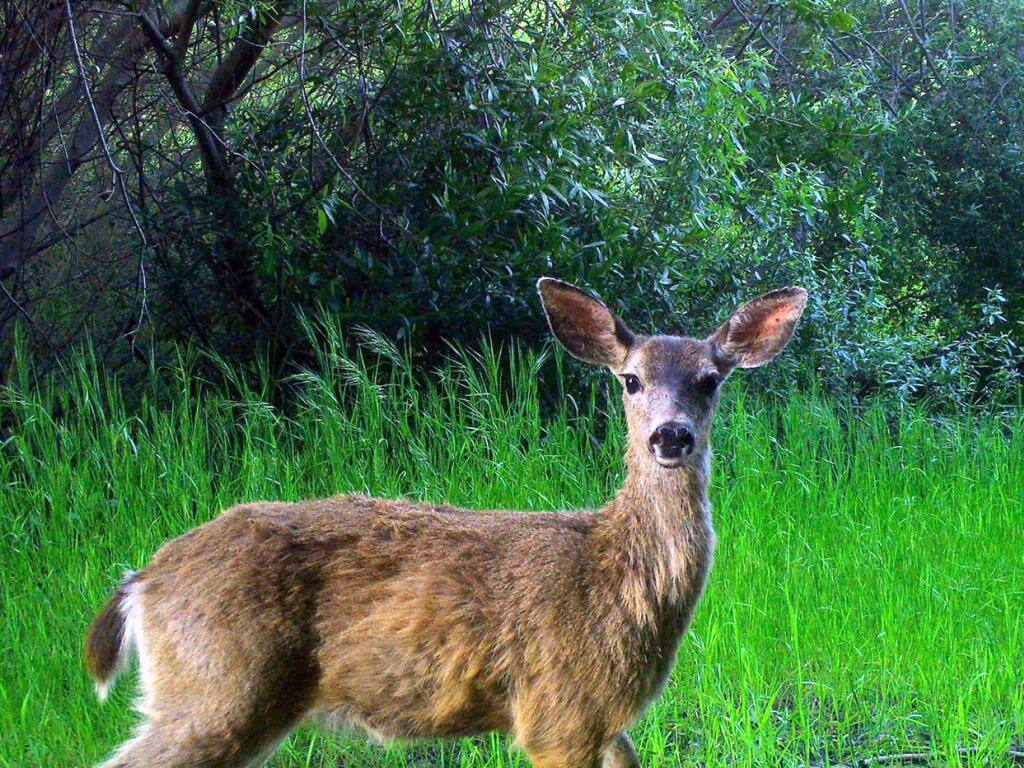 After four years of hiking at Lynch Canyon, Solano Land Trust volunteer Tom Muehleisen had seen lots of bobcat and coyote scat (poop), but the animals themselves remained elusive.
As a wildlife photographer, Tom is passionate about wildlife and its relationship to the land. So he asked Solano Land Trust if he could implement a trail camera pilot project at Lynch Canyon to get a better sense of the biodiversity.
After doing extensive research on trail cameras, Tom purchased (with his own dime) five Bushnell cameras to cover the 1,000 acres. With support from Sue Wickham, he gathered a team of volunteers to monitor the cameras, change batteries, and record the wildlife on standardized forms.
"Participating in this project has been a tremendous learning experience," say volunteers Vince and Sheila Webster. "It's one thing to hear stories about bobcats on the local news, but quite another to actually participate in a study observing their tracks and behavior patterns."
After seven months the cameras captured nearly 2,000 images, including those of bobcats, coyotes, raccoons, opossums, and deer. These images are hugely helpful in understanding the wildlife populations at Lynch Canyon. As a result of the pilot project, Tom was able to estimate that between two to four bobcats and five to six coyotes live at Lynch Canyon.
Three images of a cougar appeared at the beginning of the study, but it's unlikely the mountain lion is a resident. The images were all taken on the same day and no other images were taken during the seven-month study.
"I believe it was just passing through," said Tom.
The range of a mountain lion is from 8 to 500 square miles.
Solano County Parks Ranger Diana Samuels monitored one of the cameras.
"The ease that the coyotes and the deer showed on camera indicate low stress in the open space, and that's a very positive bit of information on how Lynch Canyon is being utilized and managed," she said. "I often saw the same animals and felt lucky to be able to watch them play and live in their natural habitat."
Tom continues to monitor three cameras even though the pilot project wrapped up in 2018.