Valentine's Day is almost here, and local Fairfield businesses are here to help you share the love!

Blind Tasting with Wooden Valley Winery | Through February 28
Looking for a fun Valentine's experience? Host your own blind-tasting party! Wooden Valley has assembled a three-bottle blind-tasting package. This selection includes one white wine and two red wines chosen by their Winemaker wrapped in secrecy to test your sensory skills. Utilize the included tasting scorecards to compare with friends. Retail $95 | Available through February 28!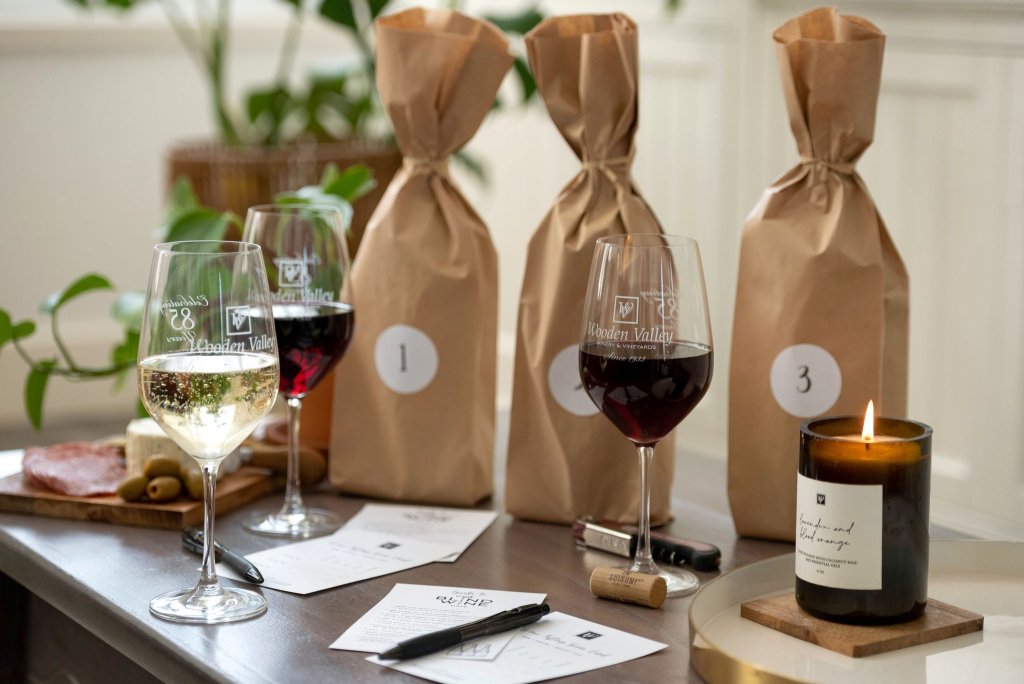 Suisun Valley Wine Co-Op's Exclusive Hydrangea Rosé
Get your hands on Suisun Valley Wine Co-Op's fan-favorite Hydrangea rosé! This limited-time Valentine's special is back for the season of love. Enjoy a sweet, refreshing glass of this light, bubbly rosé, and create memories with your loved ones!

Date Night at the Suisun Valley Filling Station | February 10
Fill your day with love at Suisun Valley Filling Station. Enjoy a dinner for two, with house-made "Lady and the Tramp style" pasta and meatball with a mixed green salad and garlic bread, and triple-layer red velvet cake from Shell's Sweets for dessert. Included is also a bottle of Suisun Valley wine and live music. Reservations are required before February 6th. Call 707-863-1555. February 10, 4pm-7pm.

Charcuterie Workshop at Suisun Creek Winery | February 10
Suisun Creek Winery has partnered with Grace Solano for a charcuterie workshop! Each ticket includes all ingredients and materials to make a Valentine's/ Galantine's Day themed charcuterie board, an 8" heart shaped wood board and take-home box , sweets from local small businesses, a glass of Suisun Creek Wine and a delicious charcuterie cone to snack on during the class. February 10, 6pm-7:30pm. Reservations required.

Charcuterie Workshop at Pioneer Taproom | February 11
Join HoneyVine Boards at Pioneer Taproom for a day of creating your own charcuterie board. You will build a board from start to finish and discuss how to slice different cheeses, meat folding techniques, and best pairings. Honeyvine Boards will provide all the materials, instruct you step-by-step, and you will take home a tray large enough to feed 2-4 people. After the lesson, there will be live music and drinks will be available for purchase! February 11, 1pm, reservations recommended.

Suisun Valley Filling Station Valentine's Day Wine & Food Pairing | February 11 & 14
Celebrate your love and enjoy a Suisun Valley Wine Tasting paired with gourmet bites from the Filling Station Kitchen! $59 per person and $49 Brew Crew. Reservations must be purchased by February 6th. Call 707-863-1555. February 11, 2 pm-5pm and February 14, 4pm-7pm.

Galentine's Day at Village 360 | February 13
Join Backroad Vines for a Galentine's Day charcuterie making class! Enjoy an evening of cheese, and wine tastings, as well as crafting your own charcuterie board for two. Don't miss out on this ultimate girls' night – get your tickets now! *21 and over event. Club members $59, and Regular $69. February 13, 5:30pm-7:30pm. Reservations required.

Valentine's Day Paella Dinner at Village 360 | February 14
Join the paella party at The Landing at Village 360 for all you can eat paella done three different ways; traditional, land lovers, and veggie. The event will also feature specialty appetizers and desserts by in-house pastry chefs. $59 per person, $29 per child, 2 and under no charge. Two seatings at 5pm and 7pm. Reservations required.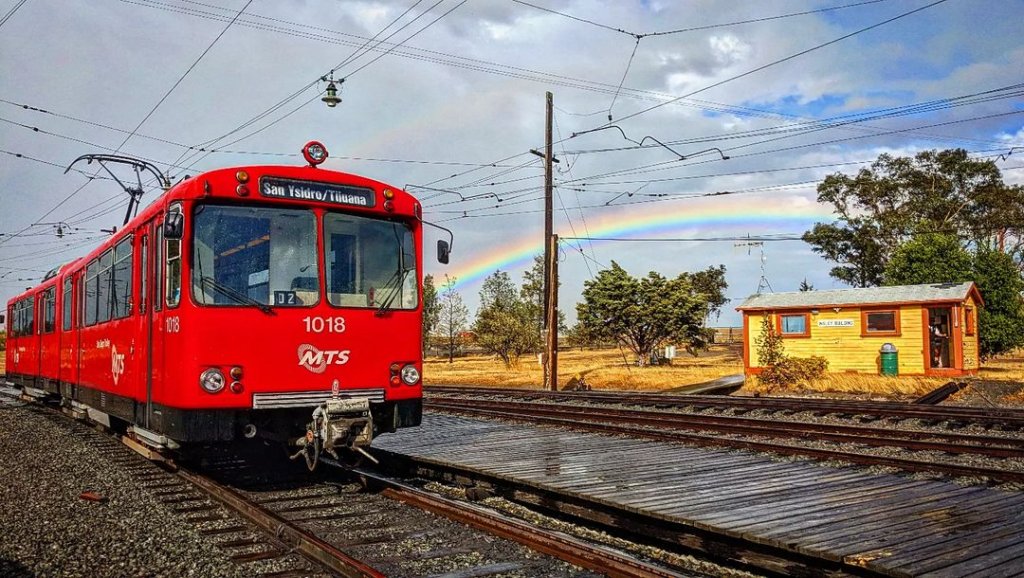 Take a Ride on the Sweetheart Train through the Solano County Countryside | February 14
Take a leisurely 90 minute trip down the historic Sacramento Northern Railway while taking in the sights of the beautiful Solano County countryside with the Western Railway Museum. During the ride, guests will enjoy a selection of three gourmet wine and appetizer pairings provided by Chef Daniel Bell of Chef to go Catering and Suisun Creek Winery. February 14, 5pm – 7pm. Advance ticket purchase required.

Valentine's Dinner at "The Rock" | February 14
Celebrate a romantic Valentine's dinner at Rockville Kitchen and Bar. Indulge in an unforgettable meal featuring local, seasonal delicacies prepared by their talented chefs. Enjoy the perfect evening with your special someone! Reservations required. $65 per person + $25 add wine pairing.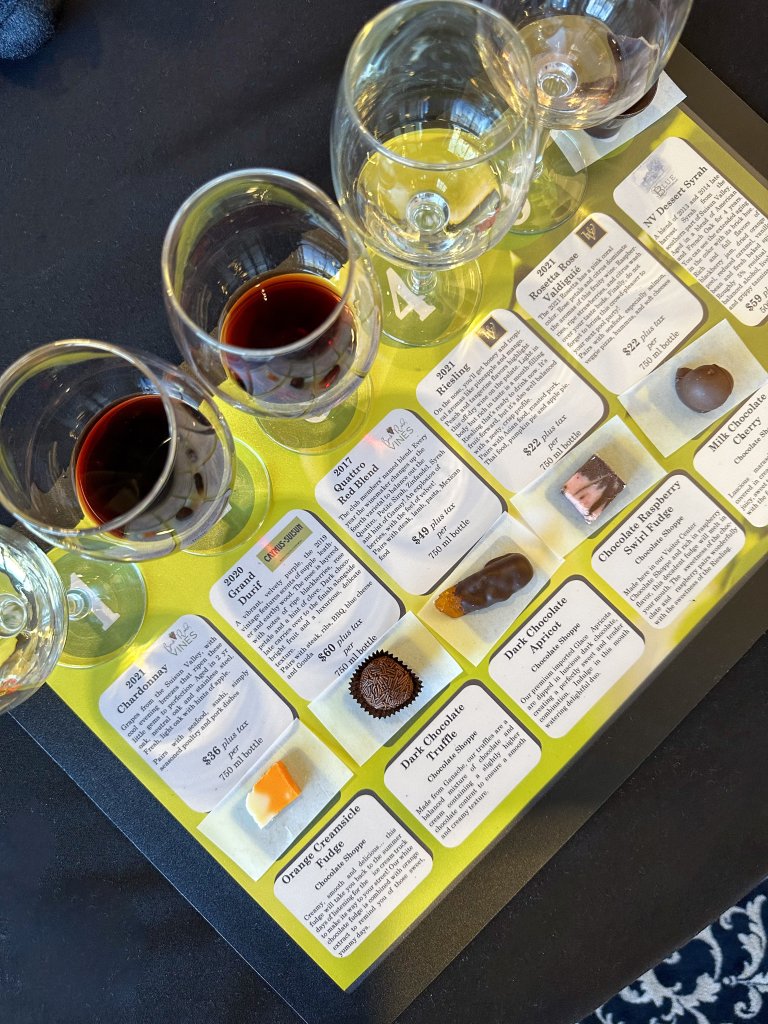 Jelly Belly Wine and Chocolate experience and their Chocolate shop
The Very Cherry Room allows guests 21 and older to enjoy six flights of Suisun Valley wines paired with premium chocolate from Jelly Belly's Chocolate Shoppe. The Chocolate and Wine Experience is open daily, 11 am to 4 pm. All guests receive a Jelly Belly souvenir wine glass.

Jelly Belly's Candy Company
Nothing says love like showing your sweet with all the sweets. Check out Jelly Belly for all their red and pink candy- they also have a chocolate shoppe if your sweetheart is a fan of fudge! Open daily 11am-4pm.

Mankas Grill Valentine's Day Dinner | February 14
Make it a memorable night with a special Valentine's day menu, created by the chefs at Mankas Grill. Make your reservation today! February 14, Starting at 4pm

Two60 Kitchen and Bar | February 14
Celebrate Valentine's Day with a special limited dinner menu at Two60 Kitchen and Bar! Indulge in a romantic evening with your special someone. Reservations are recommended.

Il Fiorello Olive Oil Company | February 13 & 14
Grab your sweet something sweet with Il Fiorello's famous olive oil ginger truffles. They will also feature a special gift set of a 100 ml bottle of Winter Fruit Balsamic Vinegar Reduction (pomegranate and orange) and 4 truffles for $25. You can also find a special tasting plate addition with heart shaped beets paired with their organic Frantoio Extra Virgin Olive Oil.