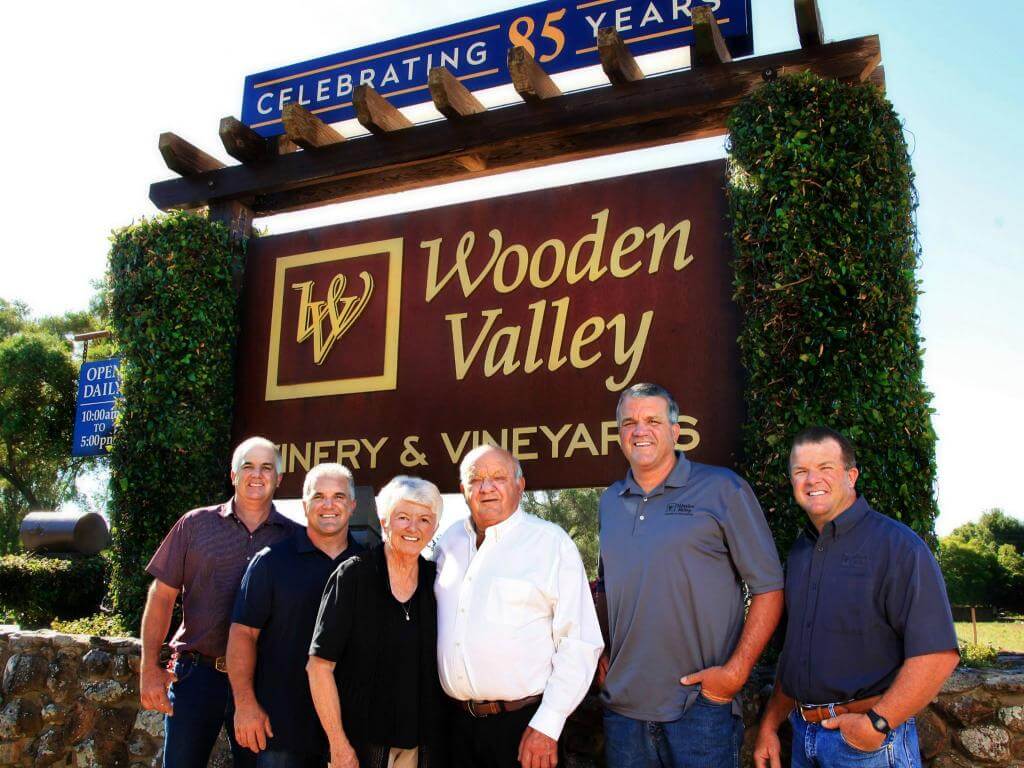 Wooden Valley Winery has once again been selected as the Best Local Wine in the Daily Republic Readers' Choice 2019!   BackRoad Vines, G V Cellars, and Vezer Family Vineyard were the runners-up in the annual contest.
"Wow…..Thank you again," Wooden Valley wrote on its Facebook page. "We take this very seriously and continue to work hard to make wines that appeal to many of your taste buds. We love being 'everybody's winery!'"
Below is the article from the Fairfield Daily Republic:
By Daily Republic Staff
When you own the vineyards, you get more freedom to select the grapes you want in your wines.
And when your vineyards are scattered through a series of diverse microclimates with varying temperatures, you get the freedom to produce a great variety of wines.
Suisun Valley is located between two coastal mountain ranges southeast of Napa Valley.
Wooden Valley Winery, located in Suisun Valley, benefits from warm days and cool nights. Bay Area breezes blow through the coastal hills and grape growers compare the climate to that of Napa Valley.
That wide selection of wines is one reason that Ron Lanza of Wooden Valley Winery believes Daily Republic readers repeatedly pick Wooden Valley Winery's offerings as the best local wine.
"We control the grapes. We control the farming of them," Lanza said.
And since the Lanzas sell 95 percent of their grapes, they get to pick the best 5 percent of what he called "fantastic fruit" for the 12 to 15 varieties of wine they make every year.
That wide variety is a family tradition, because when his grandfather ran the winery, he had 40 or so wines to offer visitors, Lanza said.
As to the family owned winery, four brothers work at Wooden Valley, two in the vineyard and two in the winery. Teamwork leads to good wine, Lanza said.
Wine aficionados apparently agree because the winery was awarded four gold medals in a recent San Francisco Chronicle competition. The winery's 2016 Sangiovese won double-gold, while the 2016 Barbera, 2015 Lanza Family Cabernet Sauvignon and 2016 Malbec each earned gold. Three other Wooden Valley wines earned silver medals.
Lanza credits his brother Rick – the winery's winemaker – and his brothers Larry and Ken – who manage the winery's 400 acres of vineyards – for the work they have done to push the family winery to a higher level.
Those visiting the winery later this spring may see the Lanzas put out a new label "just for our Italian varieties," Lanza said.
It is part of the Lanza family's work ethic not to rest on the laurels of having popular wines.
"We continue to work to improve the experience and we will always work to improve our wines," Lanza said.
In Suisun Valley: 4756 Suisun Valley Road
Phone: 864-0730
Website: www.woodenvalley.com
Hours: Tasting room is open 10 a.m. to 5 p.m. daily except New Year's Day, Easter Sunday, July 4th, Thanksgiving Day and Christmas Day
Runners-up: BackRoad Vines, GV Cellars, Vezer Family Vineyard