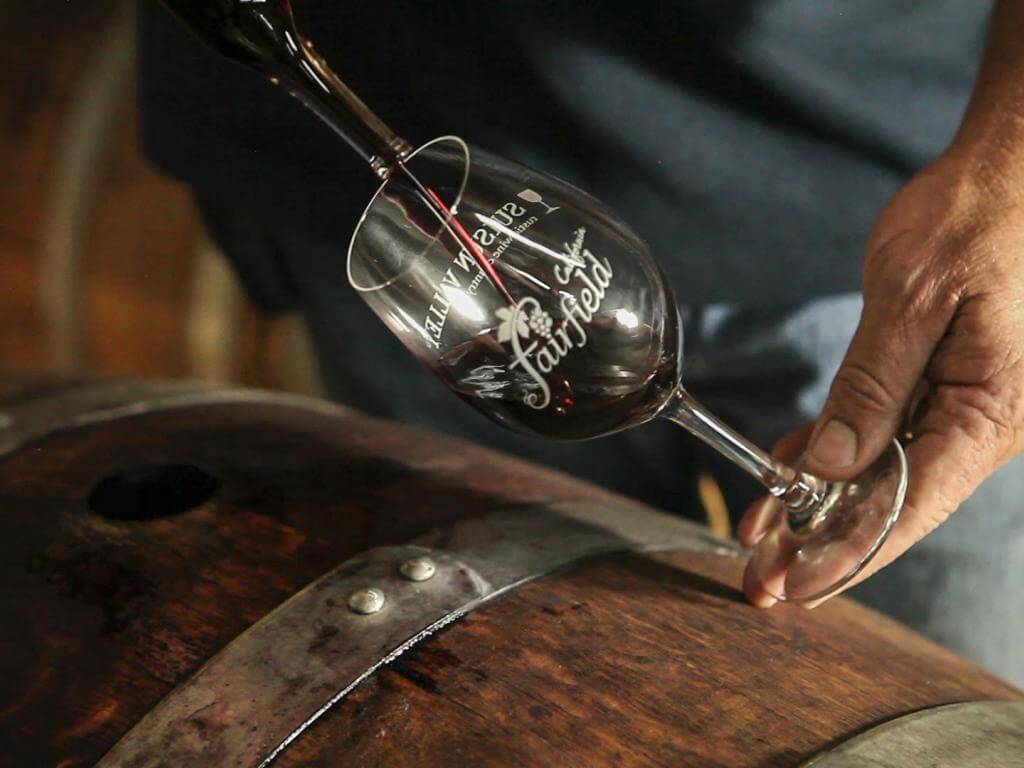 While Thanksgiving will look a little different this year, what better way to support our local wineries than to have a bottle – or two – of Suisun Valley wine on the table to enjoy!
There is still time to pick up your favorite varietals from our Suisun and Green Valley wineries. All of our tasting rooms are open this weekend and many are also open the Monday, Tuesday and Wednesday prior to the Thanksgiving holiday.
Wooden Valley Winery, open daily from 10 a.m. to 5 p.m.
They are offering a package of three Wooden Valley wines guaranteed to compliment your entire holiday meal. Wooden Valley Thanksgiving Package includes; 2019 Sauvignon Blanc, 2018 Merlot, and 2019 Riesling for $53 Wine Club and $60 Retail. They are also still running their California shipping deal where you can ship four or more bottles anywhere in California for $5. Shop the Thanksgiving packages online or in their tasting room.
Vezer Family Vineyard's Blue Victorian and Mankas Gardens tasting rooms are both open 11 a.m. to 5 p.m. daily. They Blue Victorian will be open ON Thanksgiving Day 11am-5pm! Featuring fire pits, smores, linguica, hot dogs, chili with cornbread will be provided at no charge.
BackRoad Vines, open daily from 1 p.m. to 5 p.m., specializes in Sirah, Cabernet Sauvignon and red blends. Their 2016 Mule red blend is sure to be a hit on any Thanksgiving table.
Green Valley's G V Cellars is featuring special Thanksgiving pricing. These specially chosen wines for Thanksgiving will be on sale by the case this Saturday and next Saturday to enjoy with your holiday meals. Check out their Facebook for specific deals on cases, including some wines at 50% off by the case. The G V Cellars tasting room is open Saturdays for pick up, 11 a.m. to 5 p.m.
The Suisun Valley Wine Co-op, open 12 p.m. to 5 p.m. Friday – Sunday, features wine from three smaller wineries – King Andrews, BlackSmith Cellars and Sunset Cellars – all based in our rustic valley. They are having a "Stock up for Thanksgiving" sale featuring 10% off 6 bottles, 20% off case (mixed case ok). They will also be open on Black Friday with special surprises, so make sure to follow their social media for details.
Next door to the co-op is Mangels Vineyard, known for their Syrah and Petite Sirah, Tempranillo, and blends. Mangels is open Friday to Sunday, 12 p.m. to 5 p.m.
The Suisun Valley Filling Station, located in the valley's historic Mankas Corner, is open Wednesday-Sunday and highlights wine and beer crafted in Suisun Valley. Select wines are available by the bottle or case. This is the only location in the valley where you can purchase the Caymus-Suisun Grand Durif.
Tolenas Winery is open for curbside pickup the weekend before Thanksgiving both Saturday Nov 21st and 22nd for online and phone orders. They are also releasing their 2020 Dessert Wine (Port) which is a limited production of 25 cases. They will also be releasing their Gamay Nouveau in tradition with Beaujolais Nouveau day on Nov 19th, this chillable red wine is light, fresh, and has flavors of cranberry, great for Thanksgiving feasts!