Beer tasting in Fairfield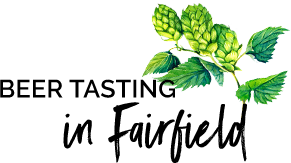 Craft breweries in Fairfield prove beer is the other bottled poetry.
With an increasingly national footprint, Heretic Brewing Company remains a dedicated local standby among Fairfield breweries. Boasting a full kitchen and dozens of brews on tap, you're sure to find something to match your palate. Beer aficionados rate their Evil Twin Red Ale and several porters worth traveling for.
New to the scene, but already making a splash in the microbrewery world, is DNA Brewing. Their strong red ale, Naut Red, put them on the map of West Coast-style brews, but they pour a broad range of beers to keep visitors intrigued.
In nearby Suisun City, True Symmetry Brewing is a story of a homebrewer who turned a hobby into a microbrewery. Their beers run the gamut from bold, ultra-hoppy IPAs to English, German and Belgian styles. Grab a flight with some friends, and then enjoy some screen-free time playing classic board games or trivia.
Right Eye Brewing of Suisun City is a smaller-scale brewery with a range of experimental beers on tap, such as the sour Sassy Ginger. If your refrigerator is typically full of IPAs, try something new and exciting from Right Eye.